Clear Bra Paint Protection
3M, SunTek, and Xpel Paint Protection Films
At Superior Auto Glass & Tint Shop, we know for a fact that your car is among your most important investments. It is one of the most costly purchases you will ever make, so it only makes perfect sense to protect it even from superficial damage like scratches and stains.
If you're looking for a solution that offers the best protection at a reasonable price, look no further. Paint protection films or clear bras are the most recommended solutions for basic vehicle protection, and we can have one installed on your car.
Specially made from clear and durable urethane material, paint protection films virtually eliminate the risk of damage from minor scratches and stains, preserving your vehicle's paint job and protecting the surface of your car for a very long time.
Superior Auto Glass & Tint Shop is one of the most trusted installers of paint protection films or clear bras in Southern California's San Bernardino and Riverside Counties. As an authorized dealer of products from 3M, SunTek, and Xpel—the biggest names in the automotive protection industry—you can count on us to provide you with best-in-class products that deliver on performance and quality. By protecting our customers' vehicles with the most highly rated products in the market, they can rest assured knowing that their cars will be safe for many years to come.
3M, SunTek, and Xpel paint protection films offer:
The best warranties in the market
Outstanding durability that protects from scratches and stains
Unparalleled optical clarity
Excellent resistance against degradation and discoloration
Superior Auto Glass & Tint Shop is home to skilled and experienced installers that are specially trained in handling 3M, SunTek, and Xpel products. With their expertise, your car will be wrapped in a high-quality protective film in no time at all. We proudly serve the cities of Ontario, Rancho Cucamonga, Upland, Claremont, Chino Hills, Corona, Norco, Chino, Riverside, Fontana and other surrounding communities. If you'd like to learn more about our products services, don't hesitate to get in touch with us by calling (909) 636-3287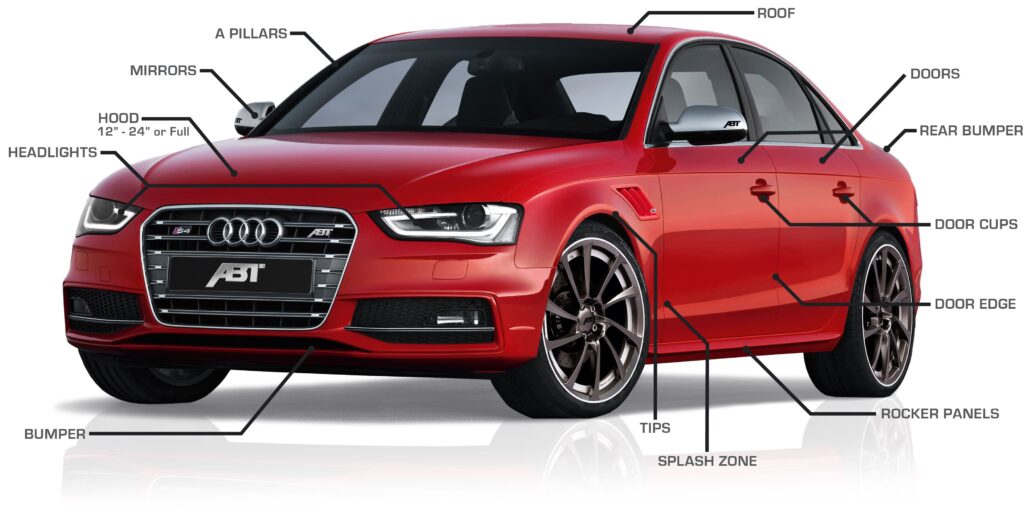 What Is a Paint Protection Film or Clear Bra?
Every car comes out of the factory looking splendid and without any scratch to be seen on its shiny new surface. With automation, electrostatic spray painting, and stringent quality control methods coming into the picture, carmakers these days have the paintwork component of their manufacturing down pat, ensuring that new vehicles are as smooth as glass when they roll off the assembly line.
As a vehicle owner, you'd certainly want to preserve and protect this original paintwork, but this can be a challenging objective. Every time you bring your car out on the road, it is exposed to a lot of elements that can cause superficial damage to its surface. Chief among these are road chippings and other types of road debris that may come into contact with your vehicle.
It's a good thing that you have the option to have a paint protection film applied on your car. Otherwise known as PPF, clear paint film, or more commonly, clear bra—the genericized name of a brand of this product—a paint protection film is an optically clear and very durable thermoplastic urethane film that car care experts like Superior Auto Glass & Tint Shop Touch can apply on your car to protect it from abrasions and stains.
Paint protection films can be installed not just on cars but also on other vehicles such as motorcycles, trucks, vans, sports utility vehicles, jet skis, pleasure boats, yachts, and even aircraft. Protection films made from the same material as clear bras are also used on other items, including smartphones, timepieces, and sports equipment like surfboards, wakeboards, and ski gear.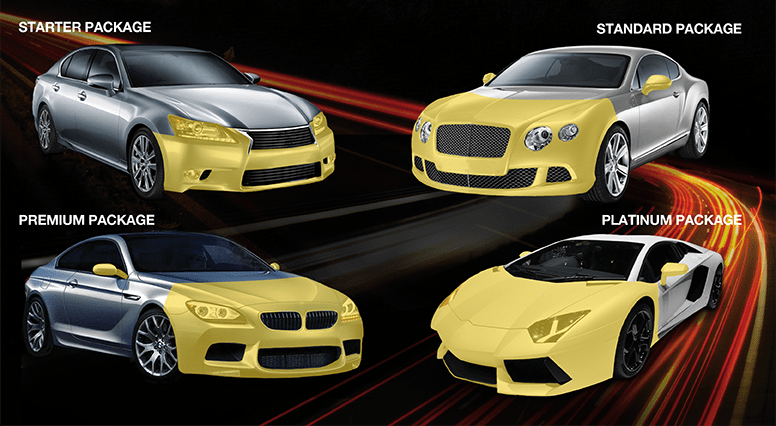 Excellent Coverage, Superior Protection
Paint protection films provide protection against common day-to-day hazards, including abrasion from contact with road chippings, pebbles, sand, and other debris, as well as minor scuffing with curbsides, speed humps, and other obstacles. It can also protect a vehicle against staining or damage from acids released by bugs and plants, as well as vandalism incidents like spray-painting and car keying.
Best-in-Class Products for Your Vehicle
When it comes to protecting your vehicle, you can't just rely on low-quality clear bras and expect excellent results. As mentioned earlier, we use only the best products from manufacturers like 3M, SunTek, and Xpel—each of which has established a reputation all over the world for producing top-quality paint protection films.
With these brands' road-proven heritage and their technical ability to produce the toughest and longest-lasting paint protection films in the industry, you can rest easy knowing that your vehicle is well-protected from the rigors of daily use. Moreover, the films themselves are covered by excellent warranties. This way, you can be sure to enjoy the protection offered by the film for many years to come.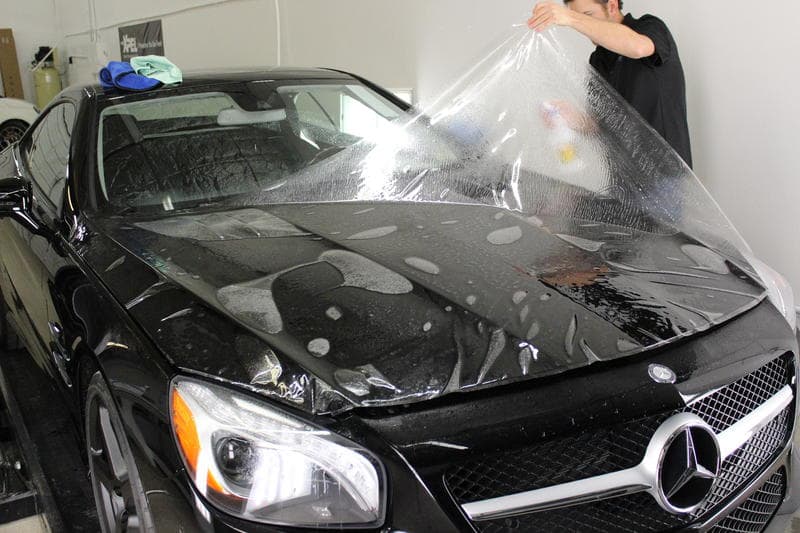 Call us today at (909) 636-3287 to learn more about our clear bras or paint protection films. Our technicians are prepared to help you find the best products available for your vehicle.
Protects Your Original Paint
Obviously, clear bra was made to protect your car, SUV or truck's paint from road debris and impact from hard objects at low speeds. This means that you won't have to worry about your paint when small pieces of rock, metals or grain come flying at your vehicle's body on the freeway. The clear bra may get marked up, but your vehicle's clear coat and paint should remain untouched. In some cases, collisions with other vehicles at low speeds were unable to get through clear bras.
Low Maintenance
A clear bra can be applied and basically be forgotten afterwards. Normal washing and waxing will not affect it and it won't mar the look of your vehicle in any way. As a matter of fact, most people will not be able to tell whether clear bra is installed on a car unless they have the necessary training and they take a long, hard look at your vehicle's surface. Clear bra can be treated the same way as your car's original paint and clear coat, so don't worry about doling out extra time and effort to keep it in good shape.
High Versatility
Clear bra can be applied on just about every vehicle class and paint job type without changing how the vehicle looks. It can be installed even on hard-to-reach spots and surfaces with contours. As a matter of fact, boats, RVs and even bicycles can also benefit from clear bra's protective properties.
Easy Removal
When it's time to remove the clear bra after years of use or after sustaining some damage, you may be surprised at how easy trained professionals can remove it from your car. Without using harsh chemicals that can damage your original paint, clear bra comes off quickly and without any fuss. With enough knowledge and the right tools, it can even be a DIY job.
Paint Protection Films FAQ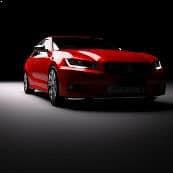 Does My Car Really Need a Paint Protection Film or Clear Bra?
Having a paint protection film installed on your vehicle is the best way to preserve the quality and integrity of its original paint or finish. Vehicles suffer from abrasions and stains caused by even the slightest exposures to hazards and deliberate acts of vandalisms. Because having your vehicle repainted or repaired can cost significantly more than a clear bra installation, you can consider the latter a worthy investment that goes a long way.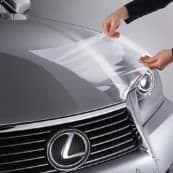 Is the Paint Protection Film or Clear Bra Visible?
Paint protection films are practically invisible. The lines where the paint protection films end do tend to be visible, but they are usually barely discernible.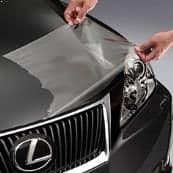 Which Part of My Vehicle Can Be Protected By a Paint Protection Film or Clear Bra?
Clear bras can be installed on virtually any part of your car. It can be professionally applied on the hood, roof, trunk, bumpers, rocker panels, fender panels, wheel archs, headlights, and many other parts of a vehicle. The clear bra is very optically clear and will not affect the original look of your car.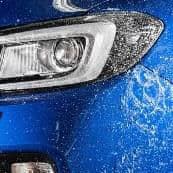 How Is a Paint Protection Film or Clear Bra Installed?
We employ two techniques for installing paint protection films. First, we can use a professional plotting machine that accurately plots the film according to the exact dimensions of your vehicle. A special software feeds the measurements to this machine. This way, we can make sure that the film will conform precisely to the shape of your vehicle. Secondly, we can also use pre-cut films that are bespoke for particular vehicle models. Naturally, the second method is not recommended for vehicles that have received aftermarket contour or profile modifications.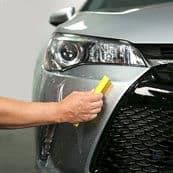 Is DIY Installation of Paint Protection Film or Clear Bra Recommended?
It is strongly recommended that you have the paint protection film professionally installed by qualified technicians. They have the technical skills and experience required to ensure top-quality workmanship. Of course, you can also install the product yourself, but do take note that warranties are usually only available to customers who have the products installed by manufacturer-certified professionals.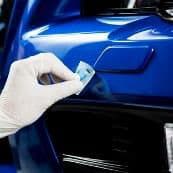 Is a Paint Protection Film or Clear Bra Easily Removable?
Yes. Although a clear bra is intended to be a permanent protective feature for your vehicle, it can be easily removed, if necessary, without damage to the paint or finish underneath it. To easily peel off the film, a steaming or heating equipment can be employed by a technician.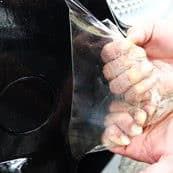 Can the Paint Protection Film or Clear Bra Protect the Paint or Finish Against Sun Fading?
Paint protection films are not designed to protect against the sun's ultraviolet radiation, which is one of the primary causes of paint fading. These urethane films do contain UV inhibitors that prevent the products from yellowing and cracking, but the sun's UV rays will still pass through the material. In a way, this is a good thing because the parts of your car that are protected by the clear bra will fade or age just as much as the unprotected parts. This means no uneven discolorations anywhere on your vehicle. If you want better UV protection for your vehicle, consider vinyl wraps instead.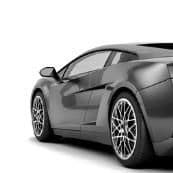 How Do Self-Healing Paint Protection Films or Clear Bras Work?
There are specific clear bra products that have self-healing capability, which means they can mend themselves when light scratches are introduced to their surface. The topcoat of such films is innovatively designed to mend light scratches like washing marks and other small abrasions, but it will not address damage from deep gashes and scrapes caused by chemical agents.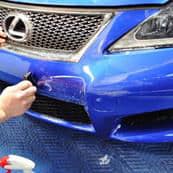 How Long Is the Service Life of Paint Protection Films or Clear Bras?
Paint protection films manufactured by premium brands like 3M, SunTek, and Expel are designed to last for many years. With proper care and maintenance, they can easily last for 7 to 10 years—often even longer. Frequent washing (to dislodge abrasive particles) and application of high-quality, urethane-safe automotive wax treatments are recommended. Never allow bug splatters or vegetation stains to remain on the surface of the film for long periods.